Fall Menu (Mediterranean Diet Inspired)
For this year's fall menu we are focusing on new flavor, culture, and health. We zeroed in on the Mediterranean Diet, focusing on flavor first. Our menu is warm and fall-oriented with ingredients that include fresh herbs and spices such as oregano, sage, and tarragon, roasted root vegetables, warm hummus, tomatoes, goat cheese, feta cheese, and more.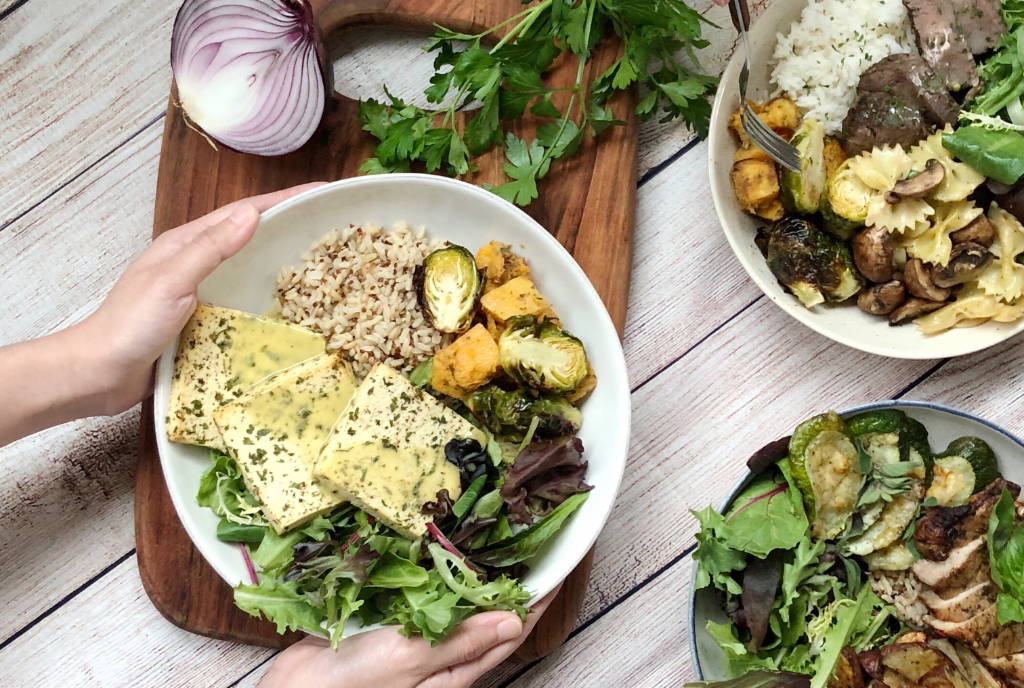 ---
A locally sourced, fresh, and crisp salad for those who love greens.


Brown Rice and Quinoa. The healthy choice from Rootastes of mixed and matched grains.

Aromatic rice that pairs well with all cuisine.

---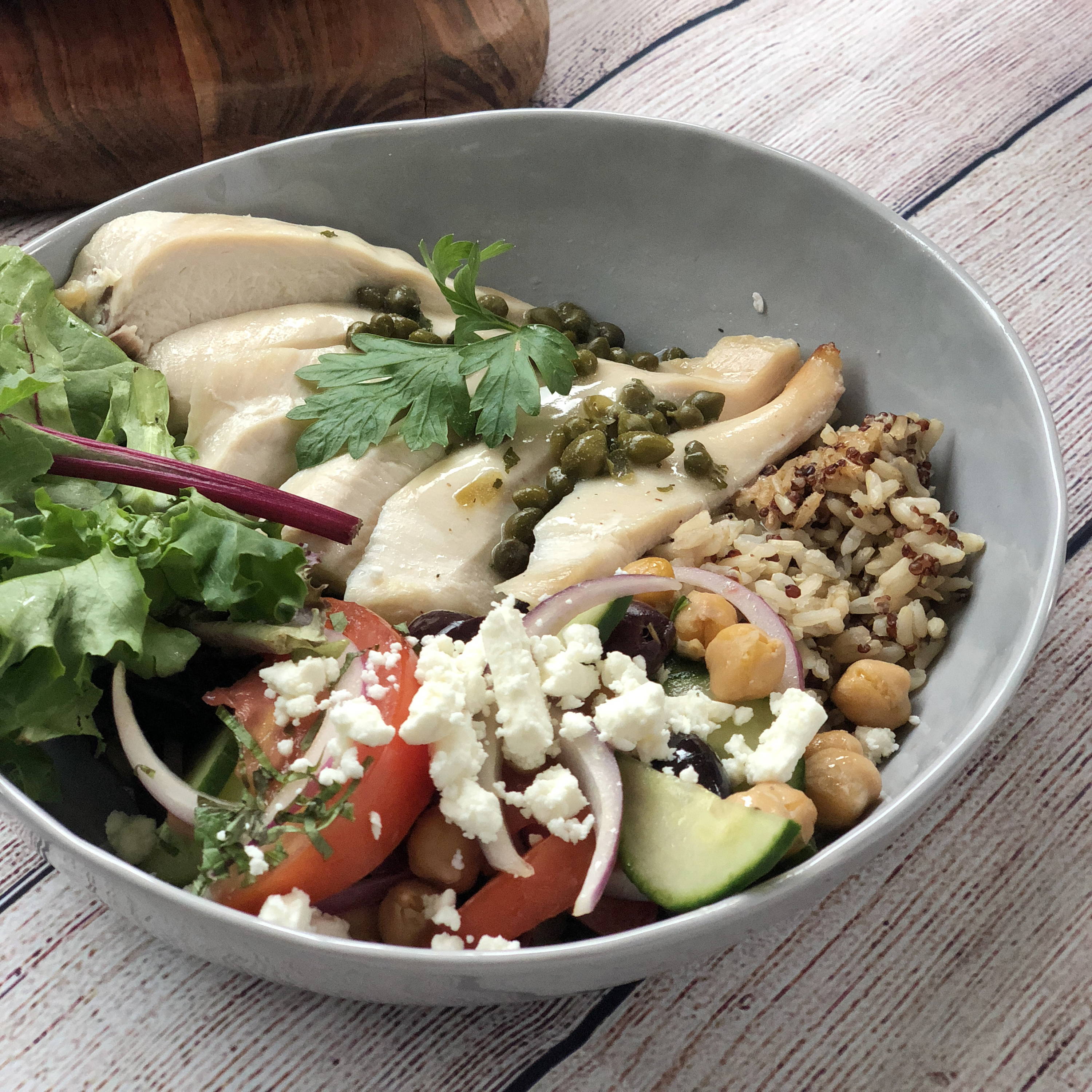 Greek Herb Roasted Chicken
Honey marinated chicken slow-roasted in a homemade rub of traditional Greek herbs and spices.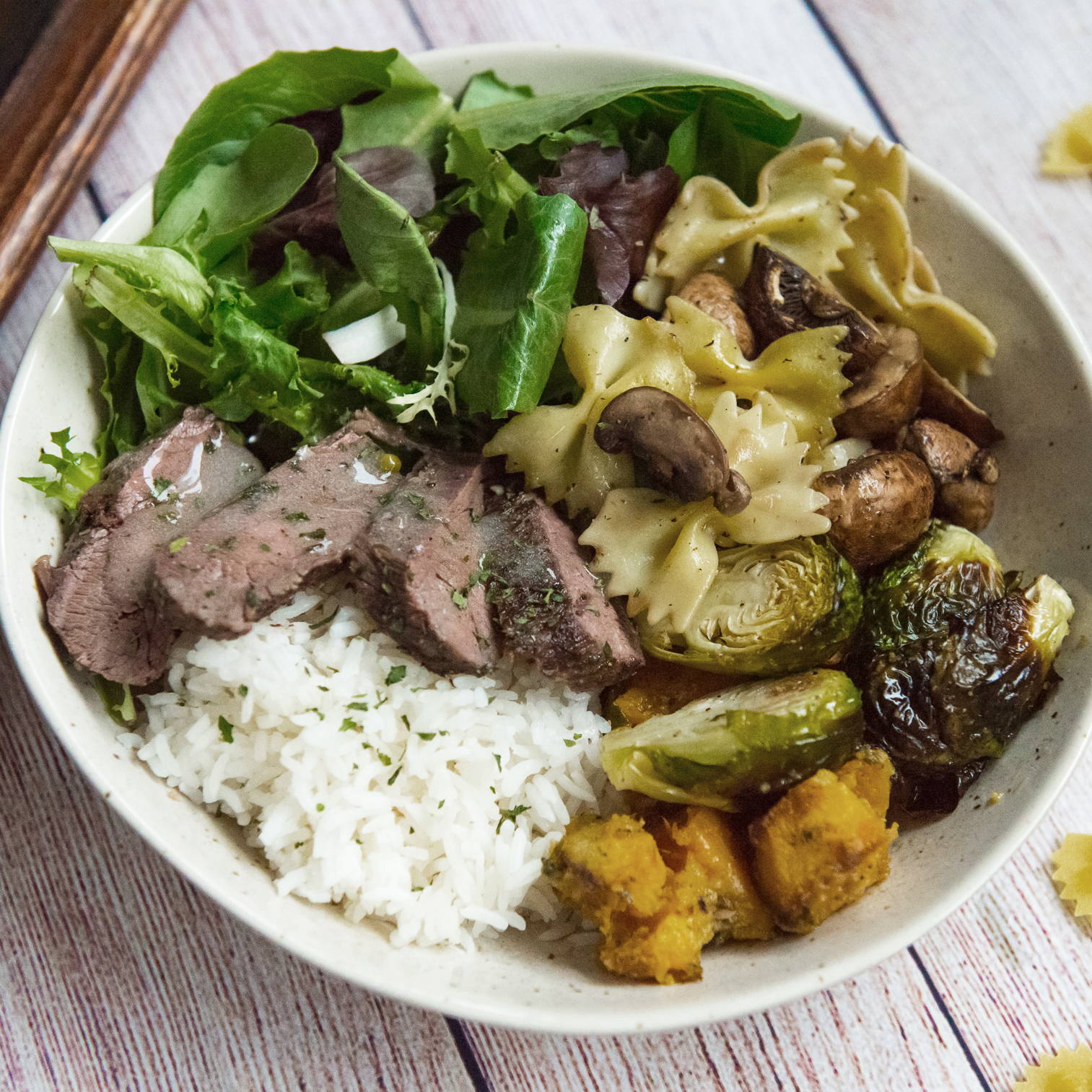 Tender slices of steak, served with a white herb velouté sauce.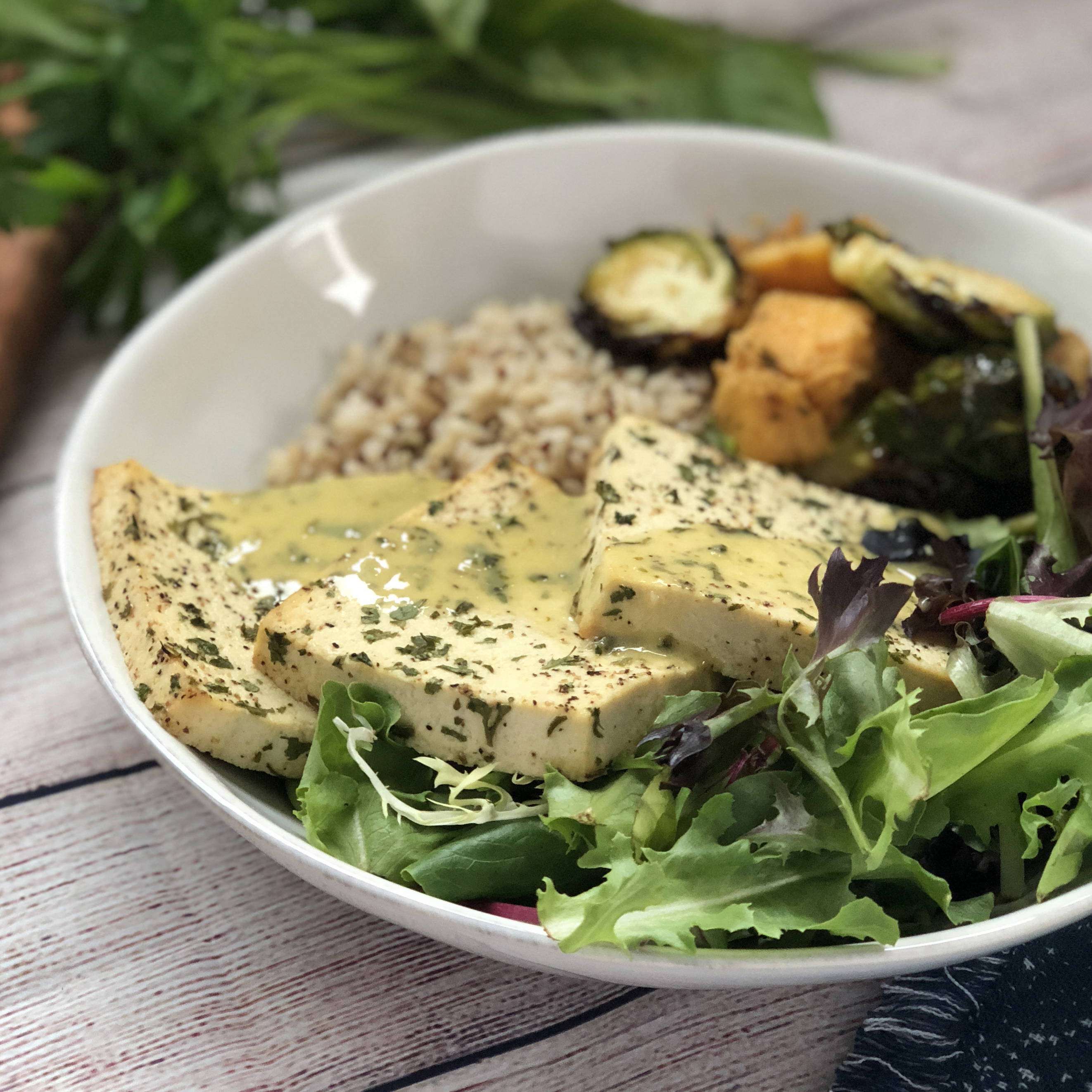 Tender-baked Non-GMO tofu with oregano and hints of refreshing citrus flavors.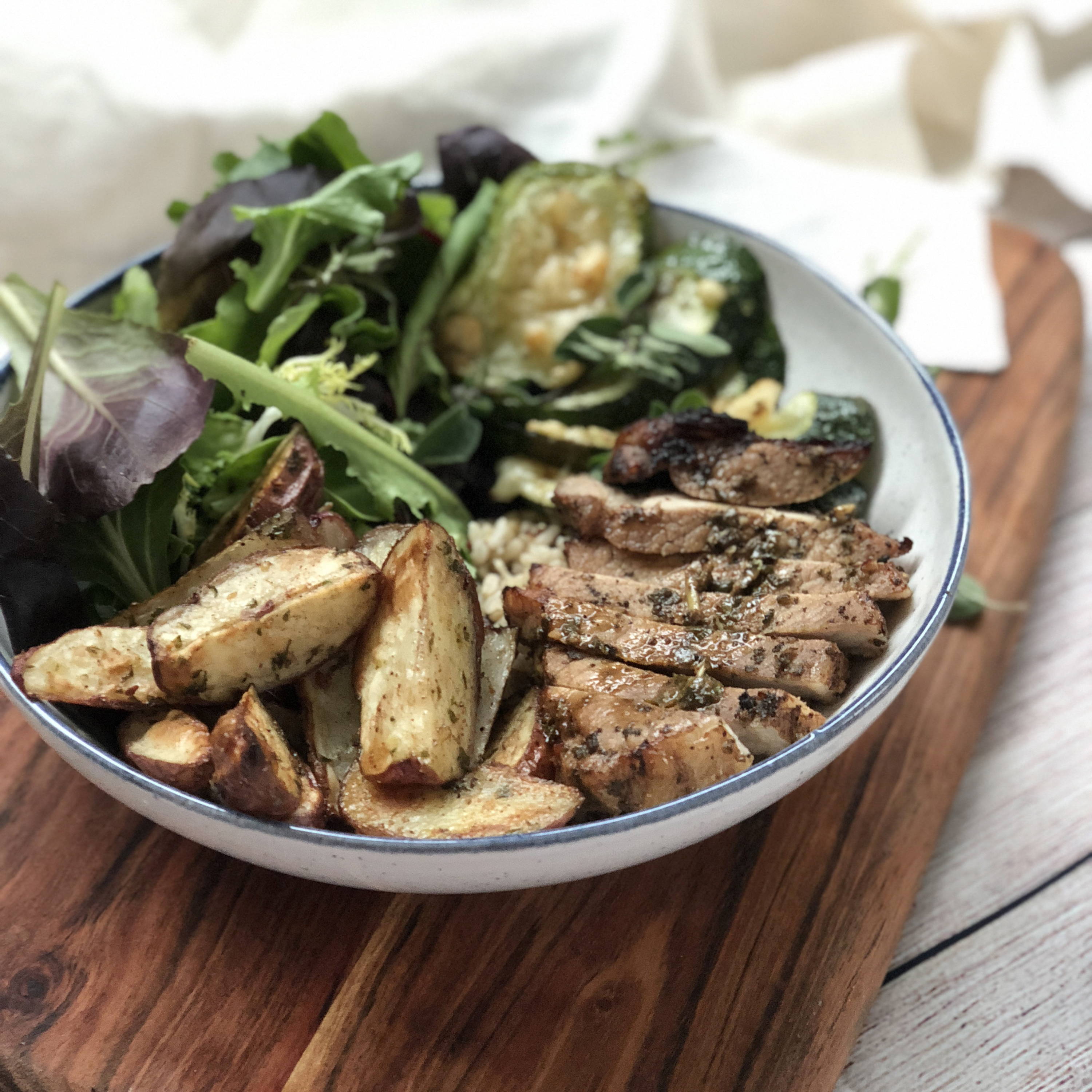 Pan-roasted juicy pork loin marinated with a hint of burnt sage and marjoram.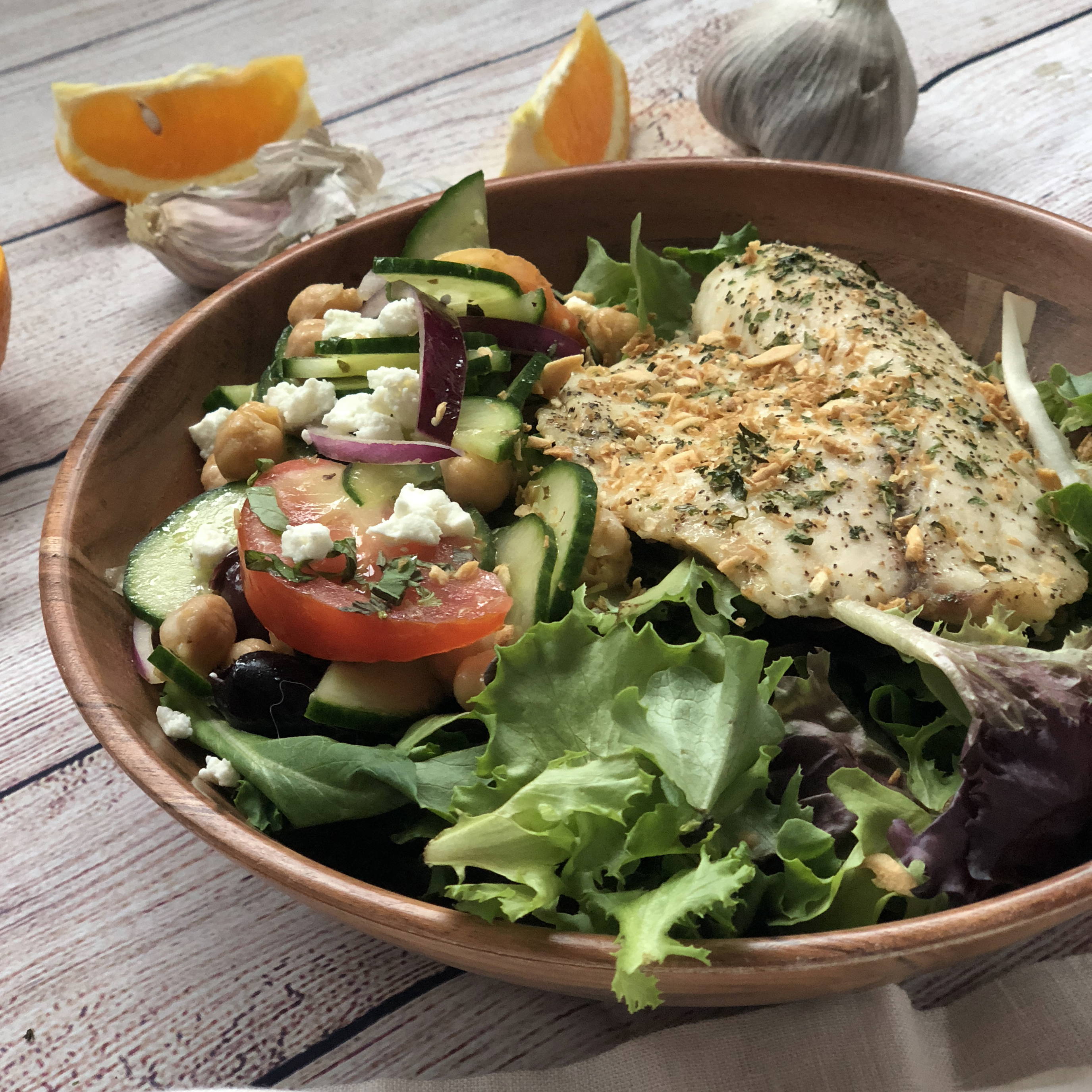 Roasted pollock with our signature lemon-herb marinade and topped with crisp garlic.

---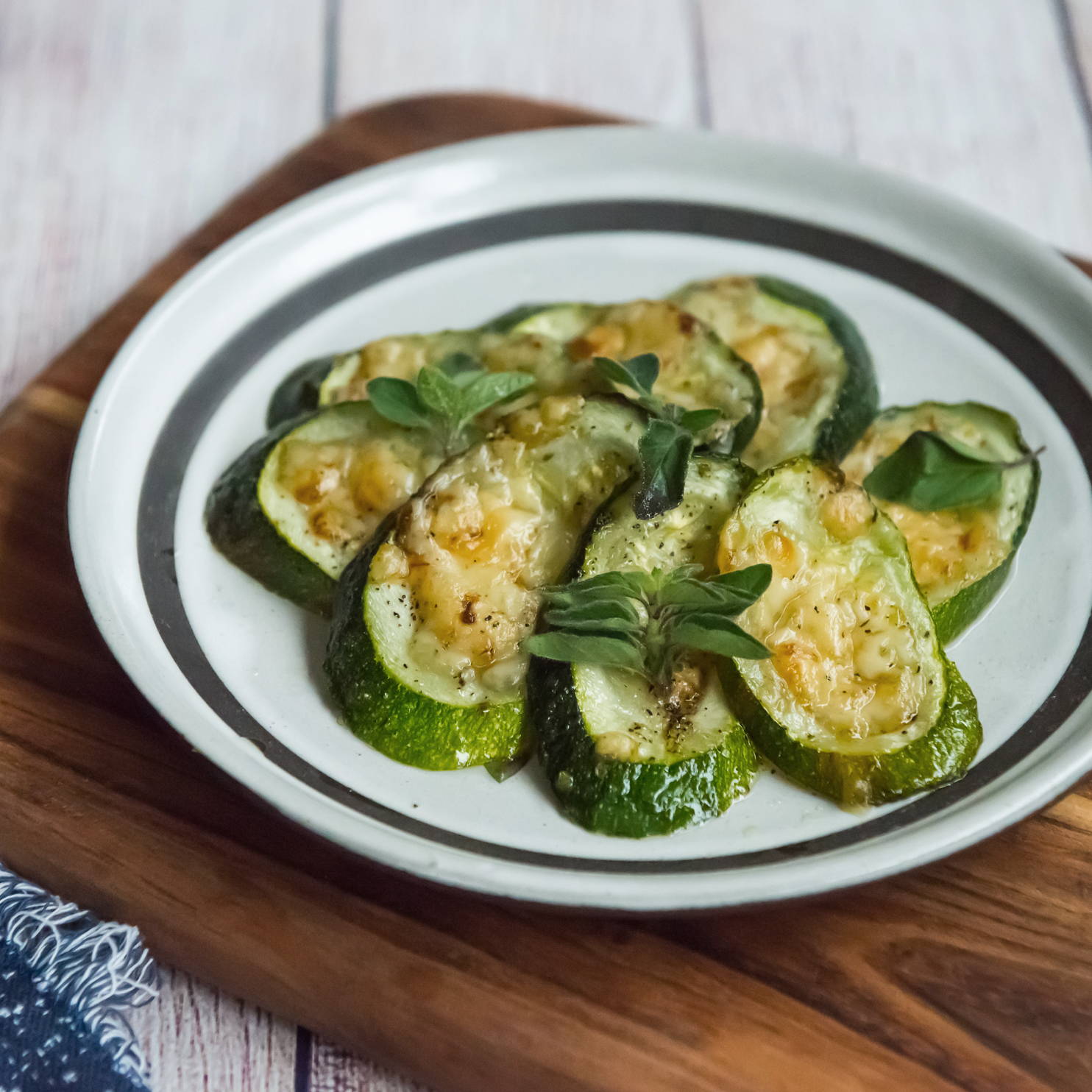 Roasted tender zucchini with Parmesan cheese, and Mediterranean herbs and spices, garnished with julienned sundried tomato.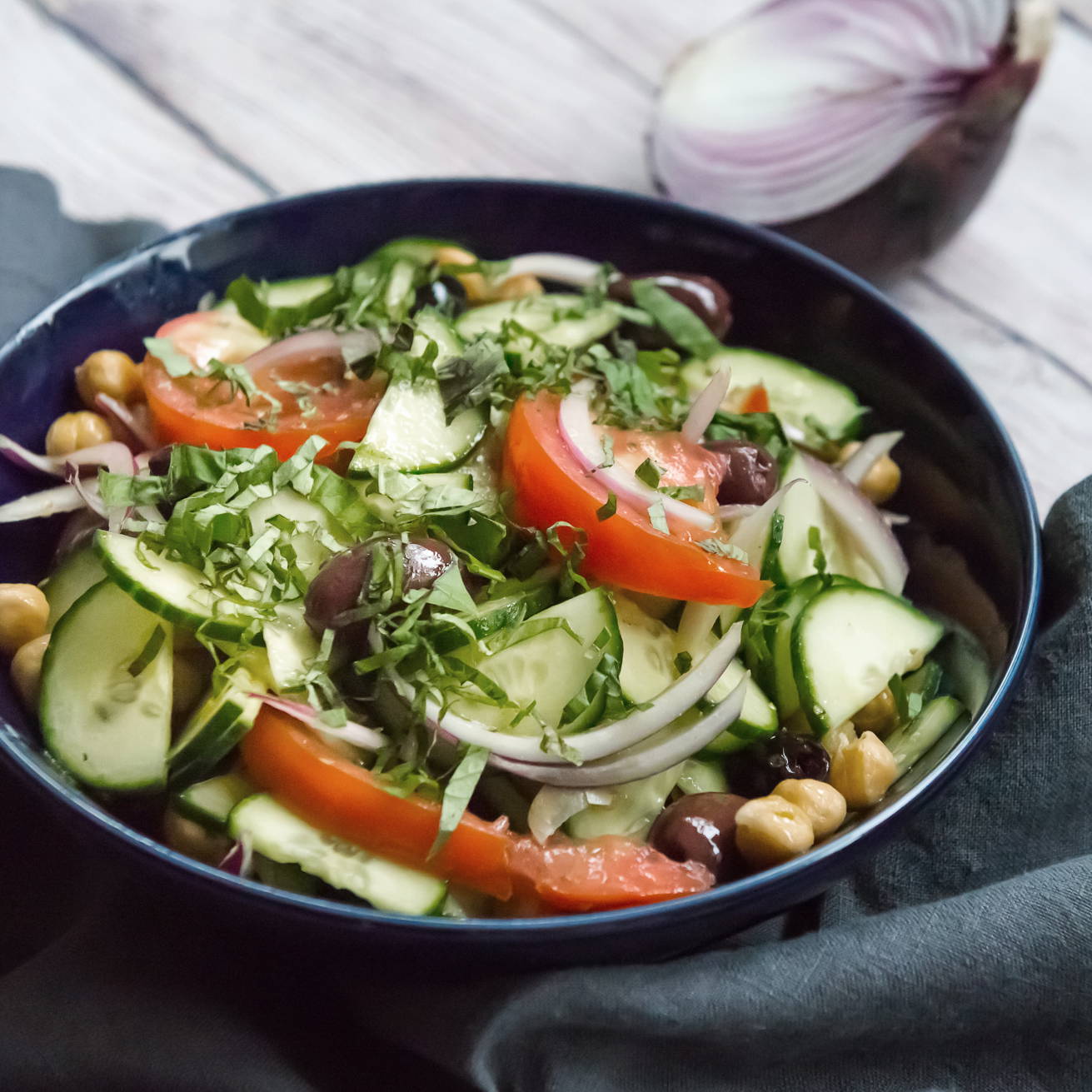 A refreshing Mediterranean style salad with cucumber, tomato, red onion, chickpeas, olive and feta. Seasoned with a homemade oregano vinaigrette.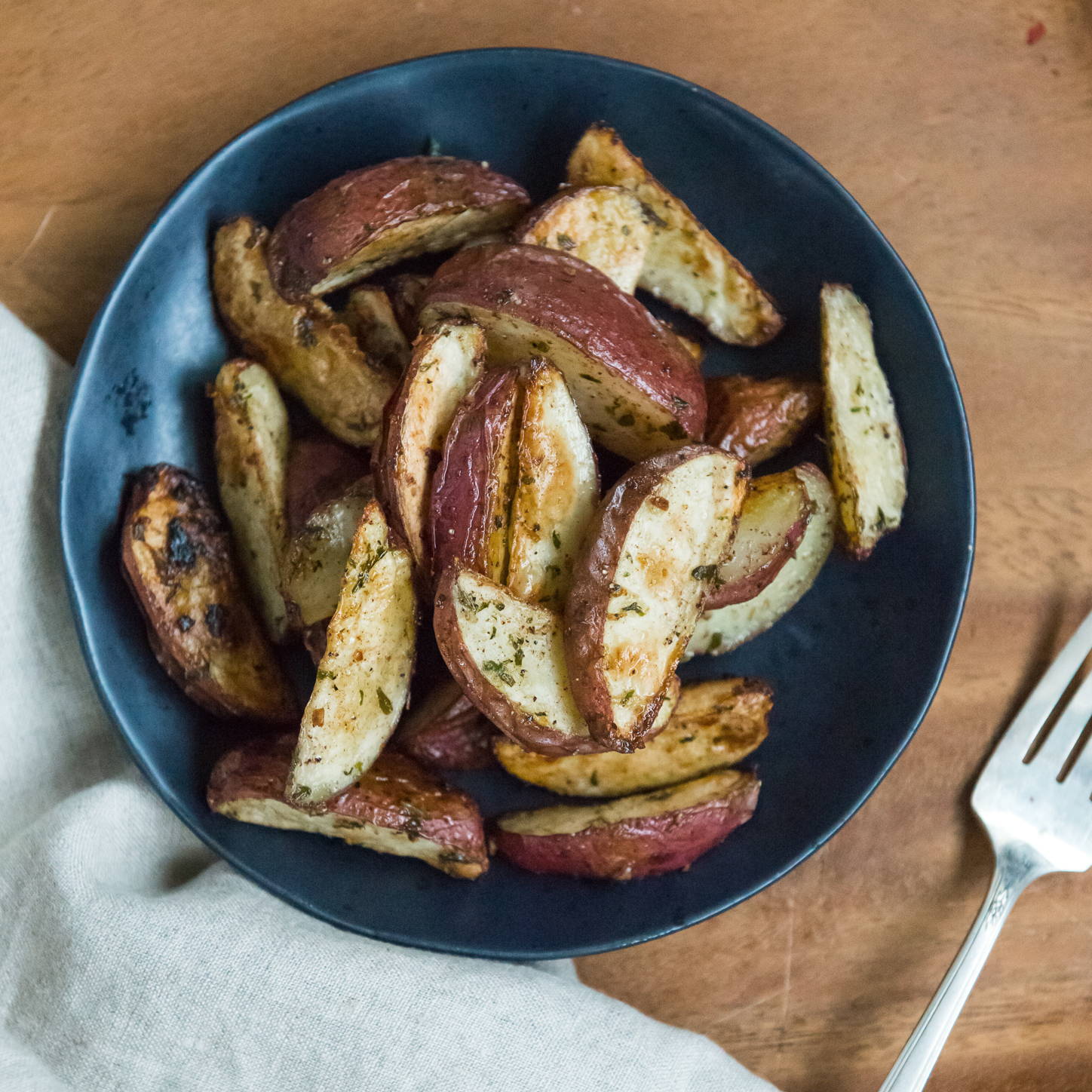 Roasted red and sweet potatoes with warm fall flavors such as clove, cumin, paprika, and parsley.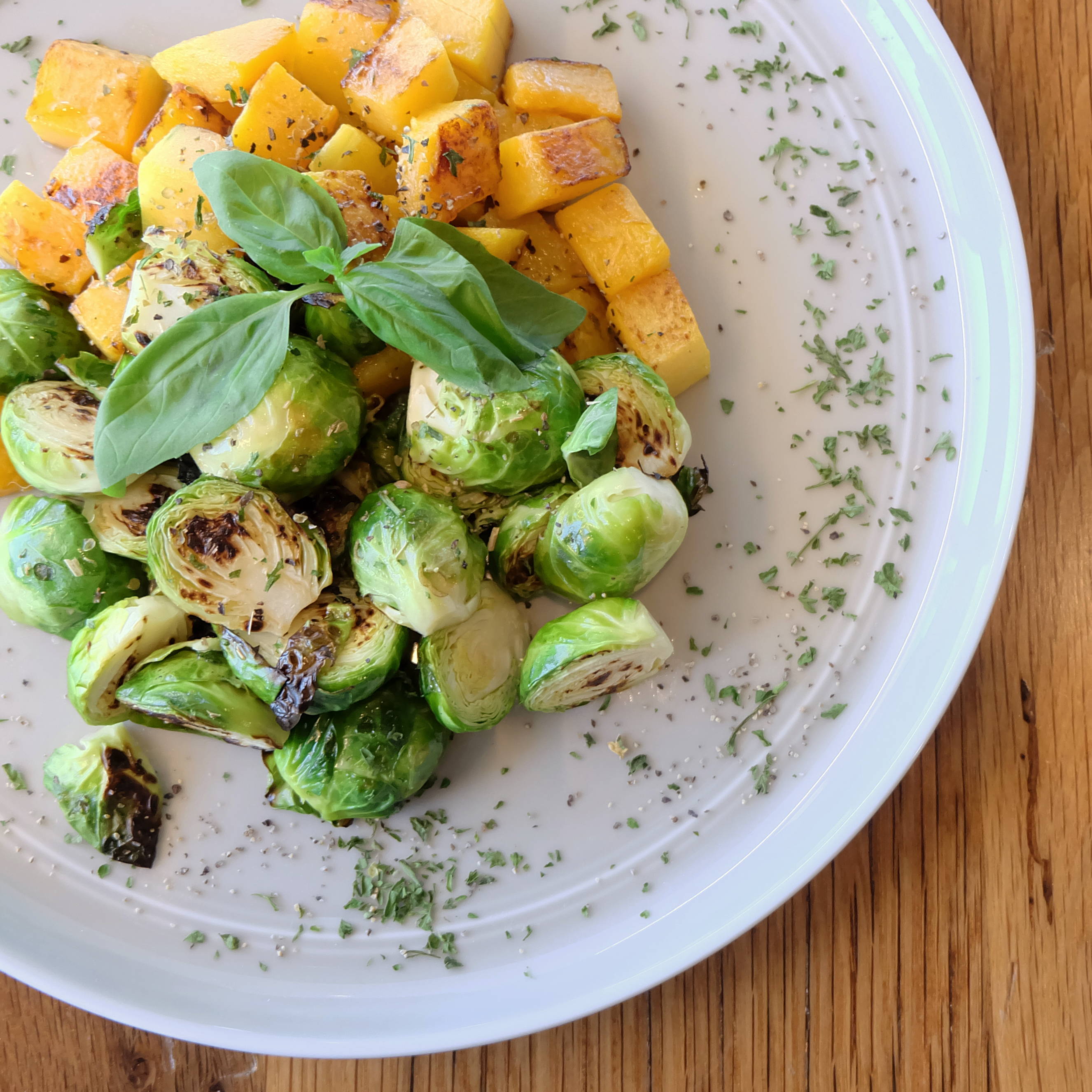 Brussel sprout, butternut squash and daikon roasted with apple cider ginger vinaigrette dressing.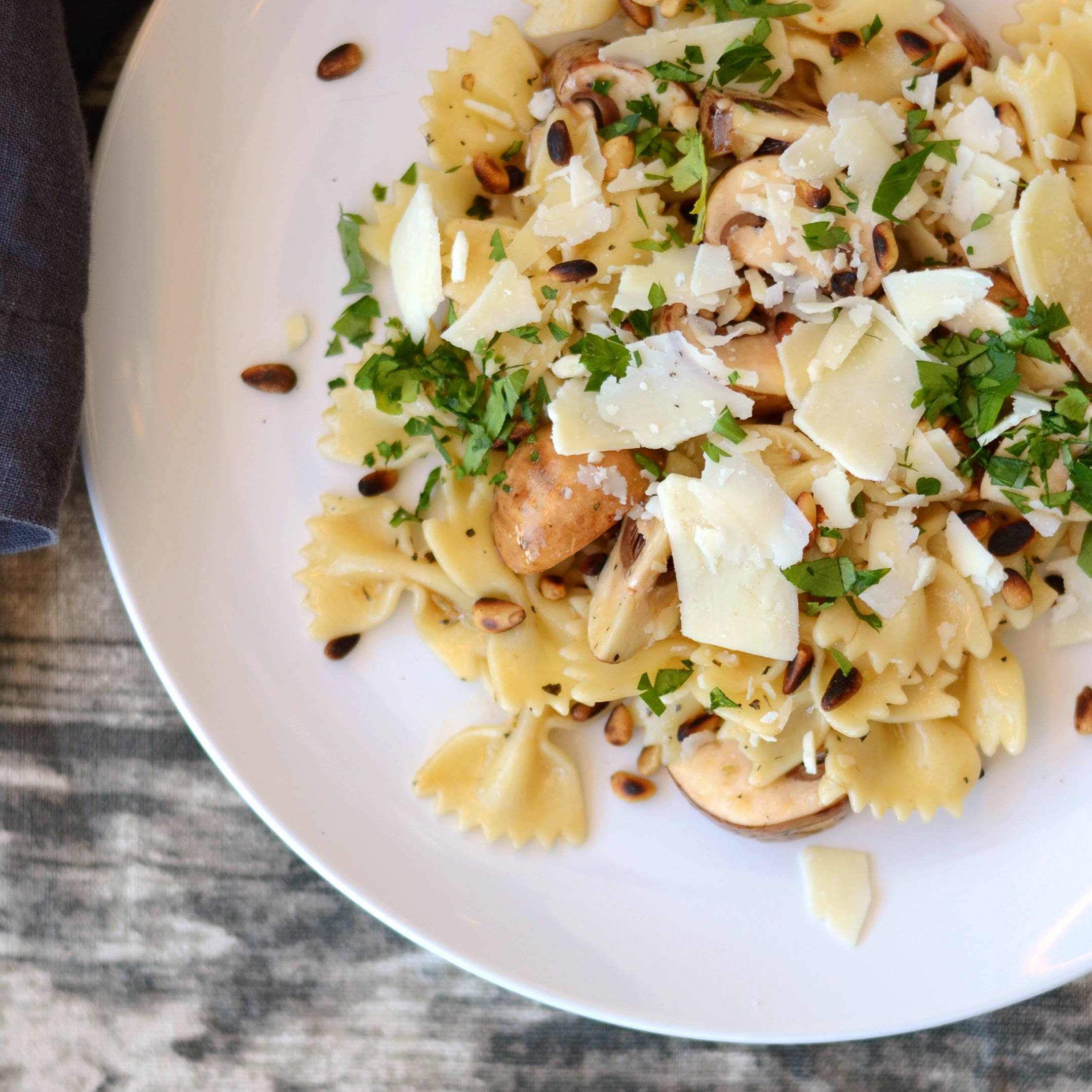 Farfalle and Cremini in Thyme brown garlic sauce. Topped with pine nut
---
Basil Balsamic Vinaigrette
One of Rootastes' signatures, this Vinaigrette is very flavorful with a sweet aroma.

An all-time favorite sauce from our kitchen, it goes well with Tofu Thalia.  


Homemade Greek Vinaigrette
We added dijon mustard to make this vinaigrette outstanding.


Yogurt mixed with cucumber, garlic, parsley, and olive oil. We recommend this over the Sicilian Pollock.

---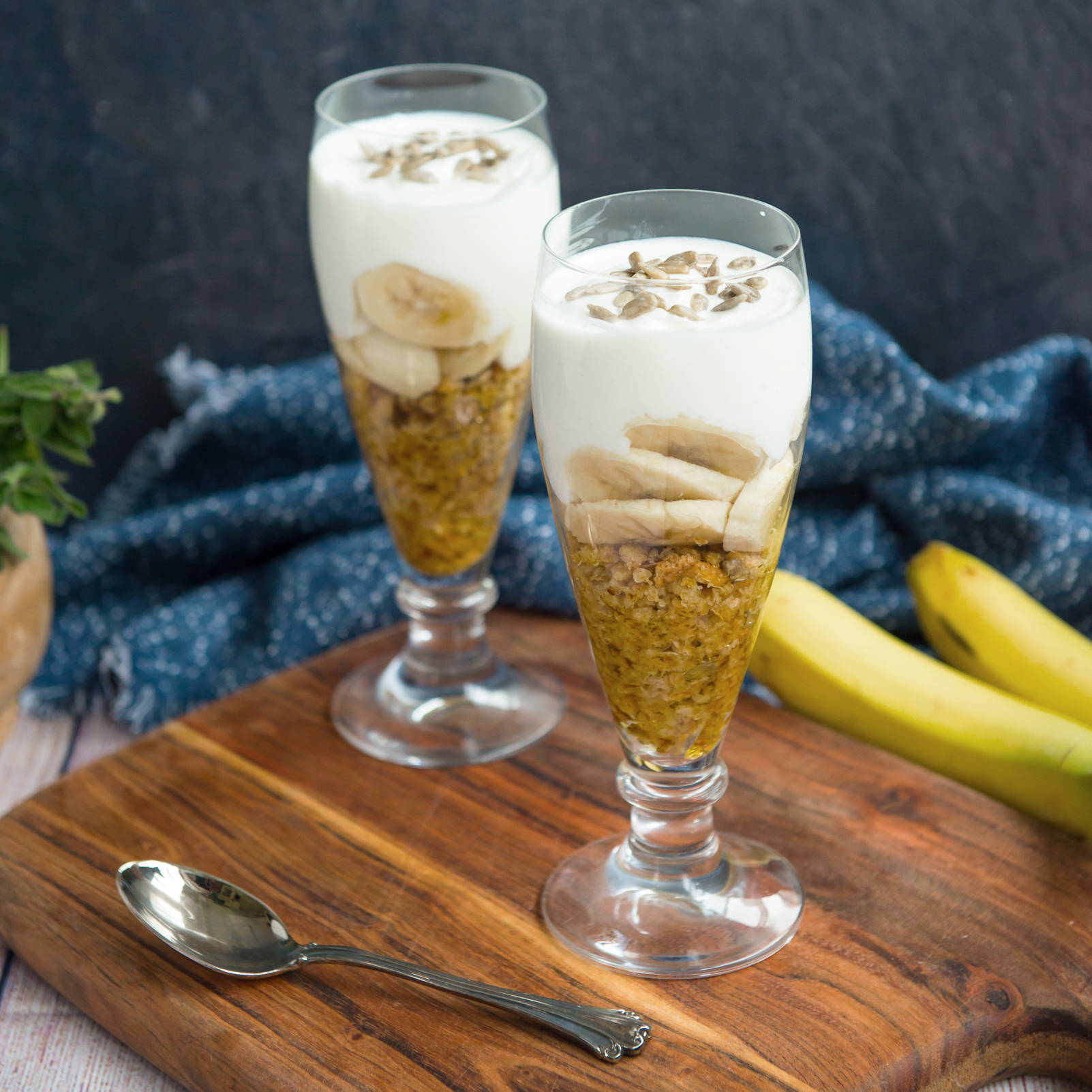 Granola, oatmeal, sunflower seeds, almonds, honey, banana, and greek yogurt.

Refreshing Seasonal Fruit Salad
---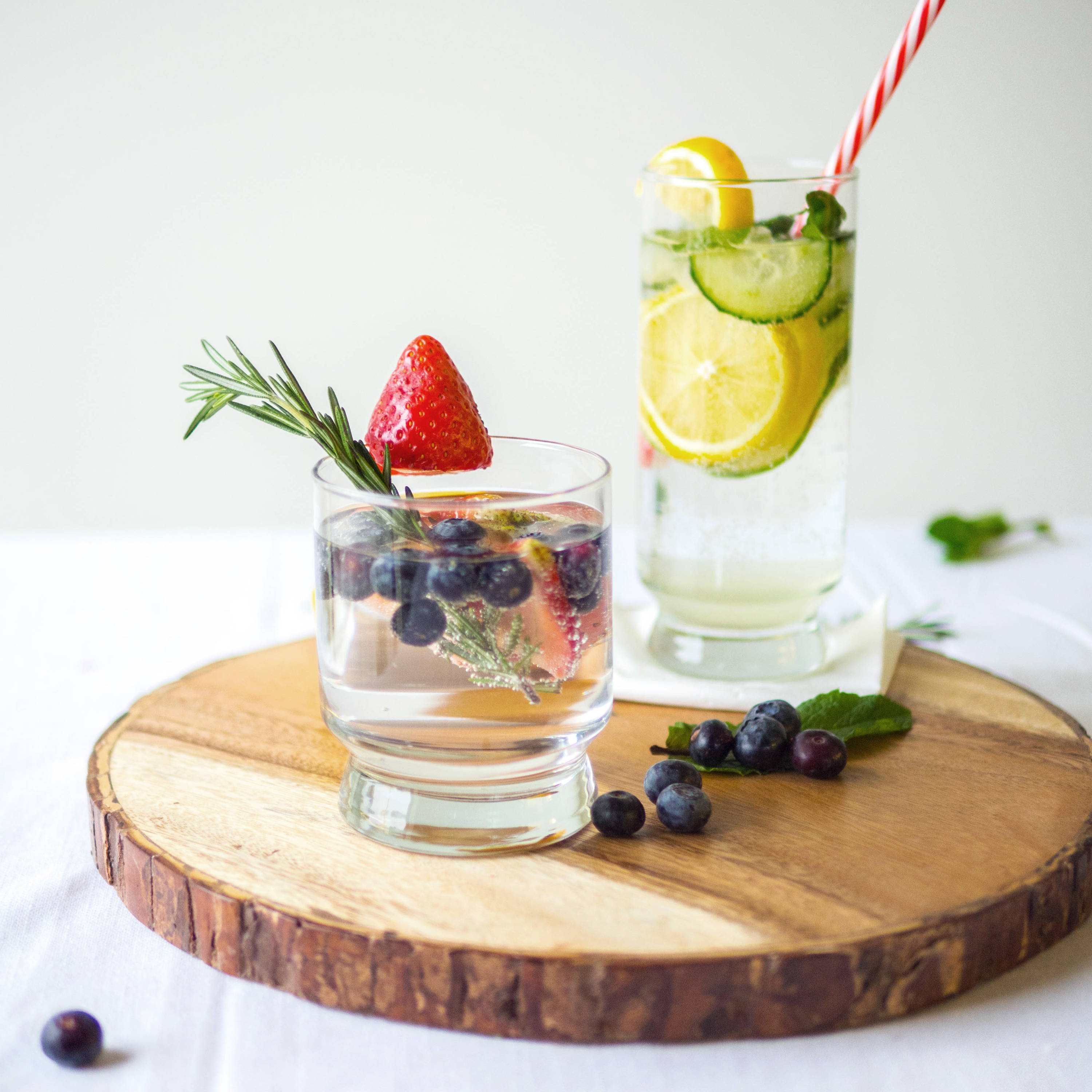 Refreshing Fruit
Infused Water
---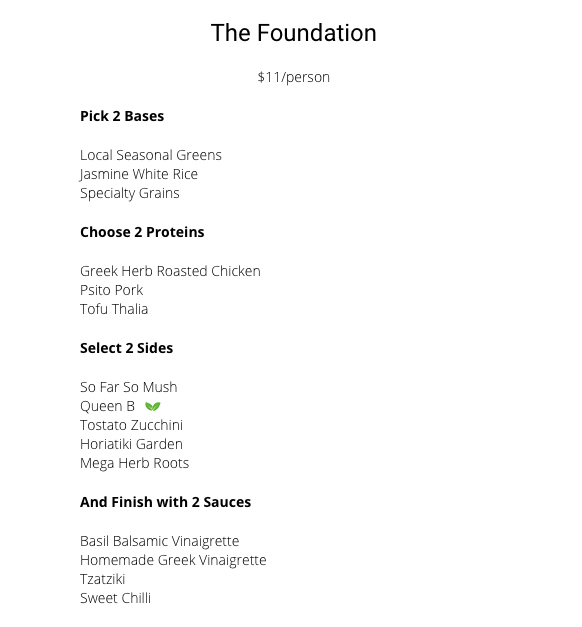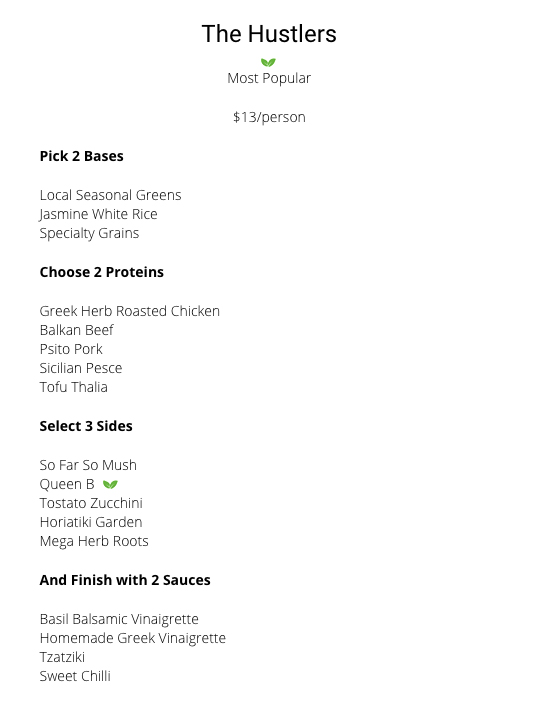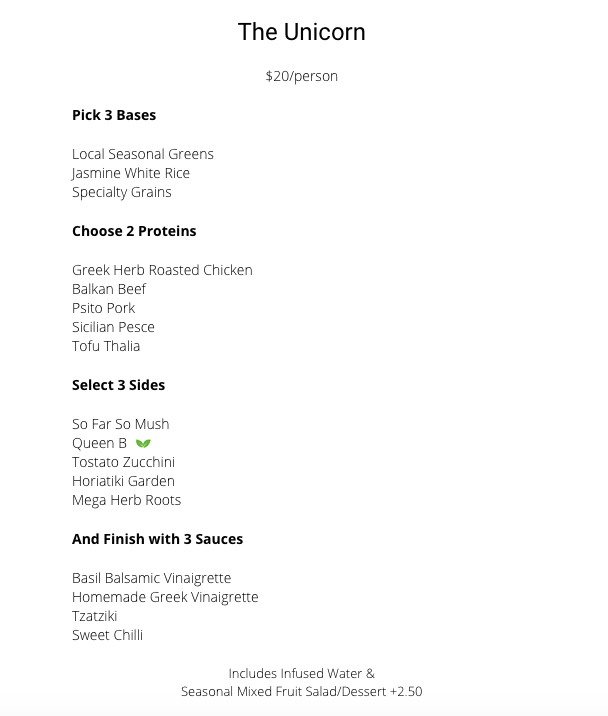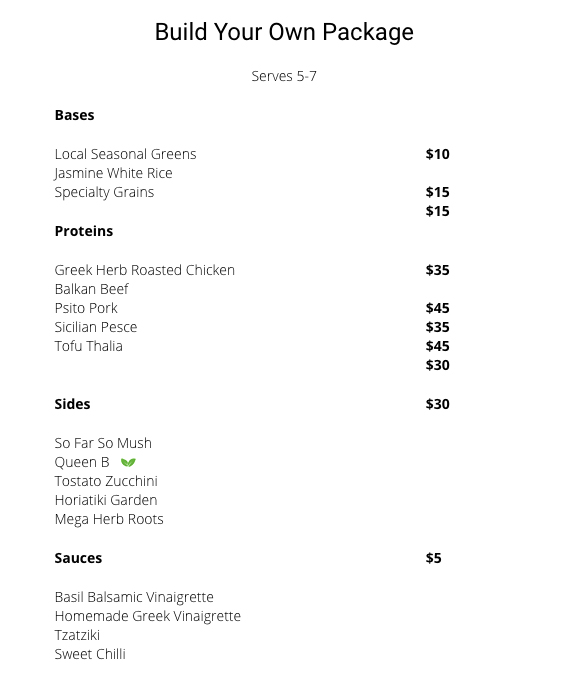 Kale me in!
Yes, send me occasional emails about ​​special offers & discounts, employee wellness, health & nutrition news.